Thai Traditional Massage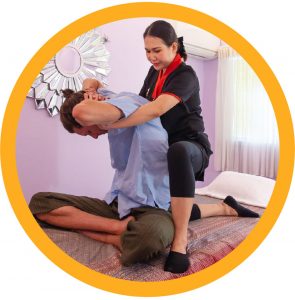 Thai Massage combines acupressure points from China and assisted yogic stretching from India, which opens up the body energetically and physically.
Like other styles of massage, Traditional Thai Massage increases vascular activity which breaks up and moves trapped toxins. But Thai massage is unique because it directs all the toxins out, both energetically and physiologically. Consequently, you don't feel sedated after a session. On the contrary, you feel centered and grounded when the massage is over.
---
Aromatherapy Massage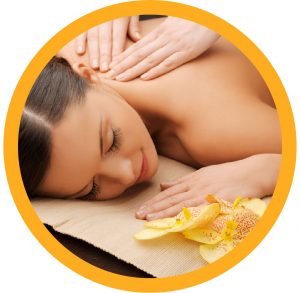 A Thai aromatherapy massage is a fabulous blend of East and West techniques is combined with sophisticated western-style Swedish massage using oils. This will relieve your tensed muscles and improve blood circulation – leaving you feeling relaxed and rejuvenated.
---
Sport Massage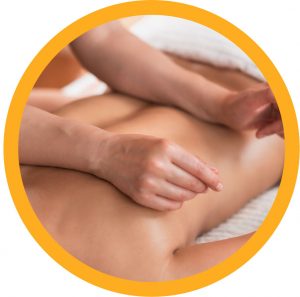 Most sports injuries involve damage to muscle fibres or tendons and they are commonly caused by overuse of muscles that are not functionally balanced with other muscles in their group. This massage enables every individual muscle to assume its normal relaxed length when not contracting. It also provides maintenance that muscles need, improves performance by reducing the risk of injury during sports activity and training.
---
Hot Stone Massage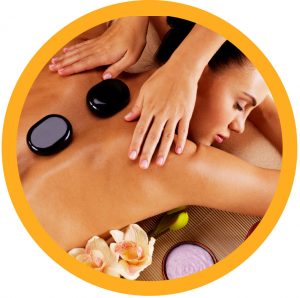 Hot Stone Massage is suited for people who tend to feel chilly or who have cold feet. It's suited for people who have muscle tension but prefer a lighter massage. The heat relaxes muscles, allowing the muscles to be worked on without using deep pressure. This massage helps to improve various health conditions such as back pains and aches, poor circulation, stress, and tension.
---
Head, Neck, and Shoulder / Foot Massage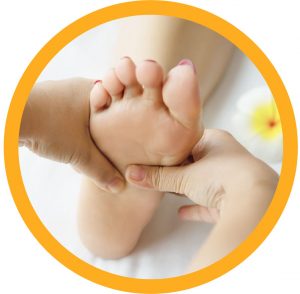 ---